Customer Service
Shipping & Payment
Standard Shipping
A2ZClothing.com orders are shipped to you via UPS or USPS. Orders generally takes 1-5 business days for delivery but in some cases it can take up to 8 business days.
We also offer UPS 3 Day, 2nd Day and Next Day shipments.
We are a Texas based company and we charge 8.25% sales tax to order shipped within Texas.
Free Shipping
A2ZClothing.com offers free shipping to all orders over $149, exclusions apply, please see details under Free Shipping Exclusions.
Free Shipping Exclusions
Non-continental United states (Hawaii, Puerto Rico and Guam, other than lower 48 states) are not eligible for Free shipping offer.
Military PO Boxes including APO and FPO are not eligible for Free Shipping offer.
Mill Ship
Due to logistic challenges and high volume of orders shipped out of our manufacturer mills it is not possible for us to assure if items can be shipped same day. While ordering Mill Ship SKUs, please keep an extra day buffer to allow mills to ship order next day, with shipping option of your choice.
Back Orders
A2ZClothing.com always strive to keep inventory up-to-date but due to growing demands sometimes in rare cases items can go out of stock but it can be backordered. We will inform you via email or call in such cases. You can decide to wait for the item or have your order shipped without the backordered item.
Please note that your credit card is not charged until the order is fulfilled.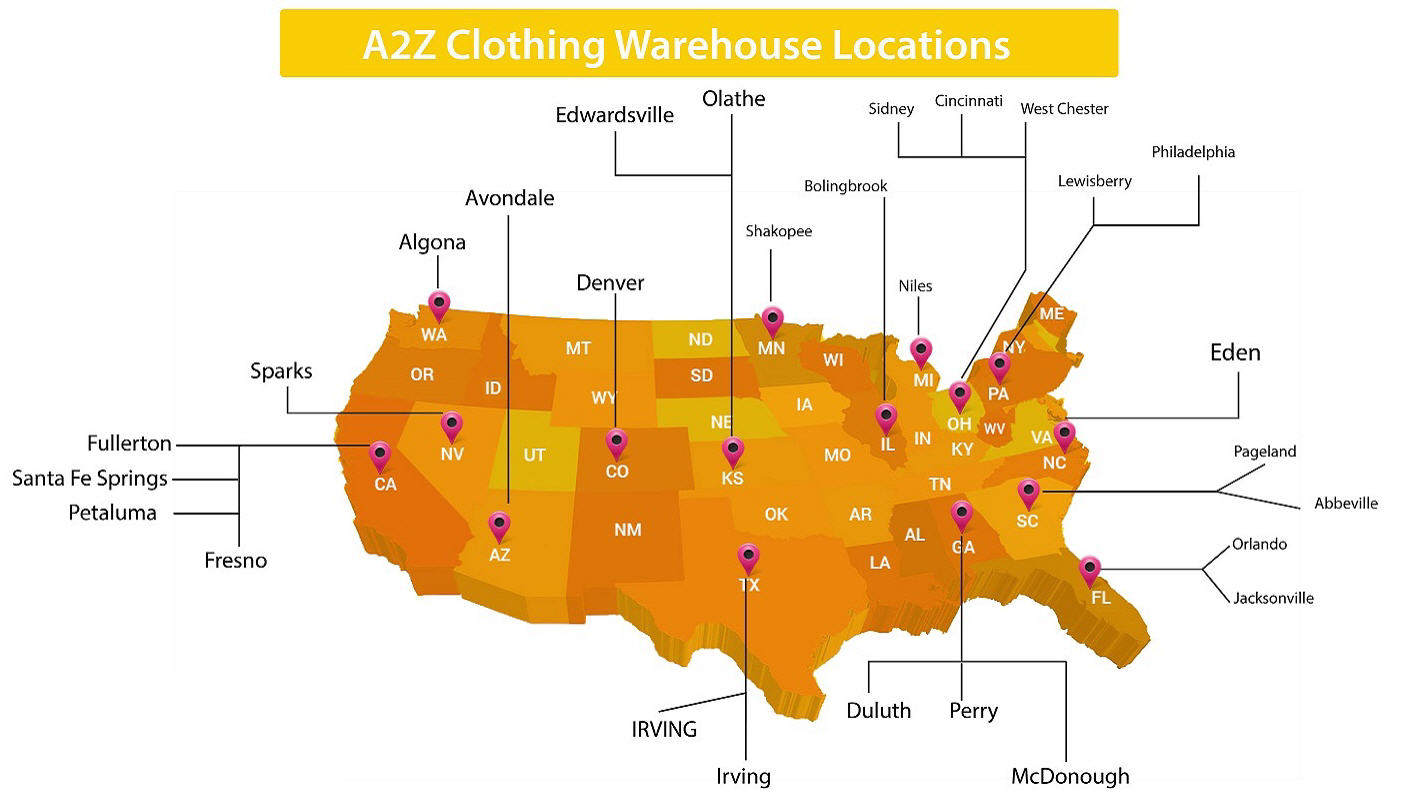 Orders Placed by Check/Money Order
We need up to 14 business days for processing for any orders placed by check or money order. You can expect delivery approximately 3 weeks after your mail in your check/money order.
Order Status
UPS tracking number is emailed to you after your order has been shipped. You can track your order via UPS website or call or email our customer support for status.
Payment Options
A2ZClothing.com accepts all major credit cards including Visa, MasterCard, Discover and American Express.
We also accept payment via PayPal, checks and money orders.